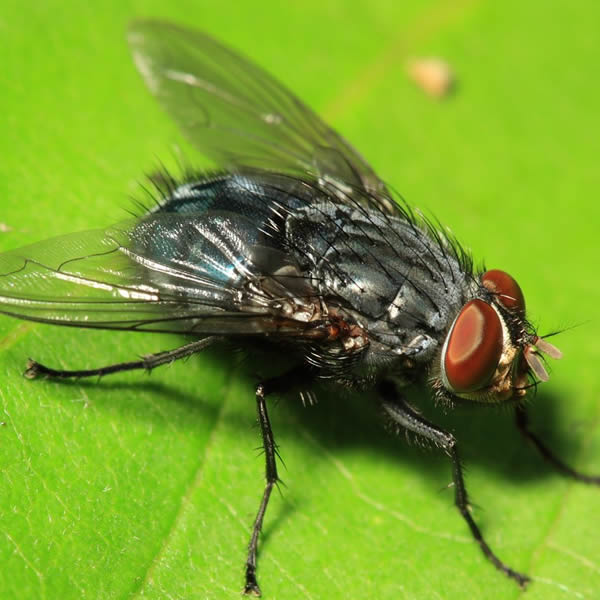 A flying insect of a large order characterized by a single pair of transparent wings and sucking mouthparts. Flies are noted as vectors of disease.
The common House fly is medium sized (1/6 to 1/4 inch long. The common house fly is a pest all over the world.
The adult has the fourth wing vein sharply angled and four length-wise dark stripes on the top of the thorax. Its face has two velvety stripes which are silver above and gold below.
Where
If flies around your property, there might be a food source nearby which allows them to breed.
The source of the infestation must be located before any measures are taken.
The appearance of large numbers of adults, and the presence of creamy-white maggots about 6mm long on garbage or manure, are the most obvious sign of a fly infestation.
In the case of a heavy infestation, deposits of saliva and faecal material can often be seen on walls and surfaces where the flies rest.
When
As soon as possible once you notice flies presence. It can become worst if leave it untreated as the population increase too fast.
For maintenance purpose
How
FLY TRAP
ELECTRONIC FLY TRAP
FLY BAITS
ULV-MISTING