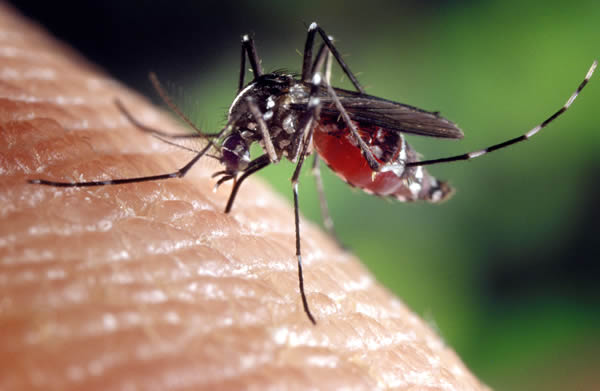 Mosquitoes is a slender long-legged fly with aquatic larvae. The bite of the bloodsucking female can transmit a number of serious diseases including malaria and encephalitis. Mosquitoes are small, midge-like flies which comprise the family Culicidae. Females of most species are ectoparasites, whose tube-like mouthparts (called a proboscis) pierce the hosts' skin to consume blood Mosquitoes as vectors of diseases. In passing from host to host, some transmit extremely harmful infections such as malaria, yellow fever, dengue fever and filariasis.
Sign Of Infestation
A mosquito infestation happens when there is a sudden increase in the number of mosquitoes to the point that they start causing significant numbers of bites in residential areas. If you find yourself itching bites every day or can't step outside without having mosquitoes buzzing around you, you may have an infestation.
In most cases, infestations happen during warm weather, often after heavy rains or a flood. At first, the heavy water may wash away mosquitoes and their larvae, but once some of the water dries up and becomes still, the mosquitoes have the perfect conditions for breeding. With so many new mosquitoes born, natural predators can't get rid of all of them, and this leads to infestations.
Hot, damp climates are more likely to attract mosquitoes and provide the perfect breeding grounds that could pave the way for an infestation.
Areas with dense bushes, grasses and trees (including park areas) can also attract mosquitoes, and infestations are more likely in areas where flooding and heavy rains take place.
Stagnant water is the main caused when it comes to infestations, because mosquitoes usually lay their eggs in unmoving water.
When
As soon as possible once you notice mosquitoes presence . It can become worst if leave it untreated as the population increase too fast.
For maintenance purposes
How
FOGGING (OIL-BASED /WATER-BASED)
LARVACIDING
MOSQUITOES REPELLENT
MOSQUITOES ELECTRIC KILLER
REDUCE THE OPPORTUNITY FOR MOSQUITOES TO BREED BY MINIMIZE THE BREEDING GROUND