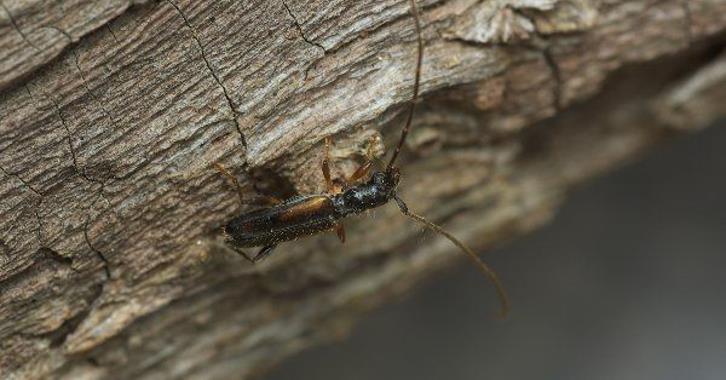 Wood borers are a diverse group of insects that bore into trees and shrubs, and complete their development either under the bark, or inside the sapwood or heartwood. Wood borers can be classified into several different groups: wood boring beetles, ambrosia beetles, moths, and horntail wasps.
Wood borers act as recyclers of organic material (cellulose), and in the forest they are important in helping to break down the wood from dead trees after a disturbance such as a fire or bark beetle outbreak. However, wood borers presence in our home sweet home, can have a serious effect on the value of wood products because their feeding causes defects in the wood such as our furniture.
Sign Of Infestation
You may not notice the beetles except when they collect on the window sills or corners of the rooms in your house, but you will notice the sign of flight holes in the surface of weatherboards, wooden furniture, skirting, doors and door frames, window frames etc.
It is also wise to check the sub-floor and roof timers of your house for signs of borer infestation. They can do the greatest harm to your house.
How
INSPECT TIMBER AND WOOD PRODUCTS WHEN SELECTING, IF POSSIBLE, OR WHEN DELIVERED TO YOUR HOME FOR EMERGENCE HOLES.
REDUCE MOISTURE INSIDE THE HOME WITH PROPER VENTILATION, DRAINAGE, AND DEHUMIDIFIERS.
CALL PEST CONTROLLER FOR INSPECTION AND PROFESSIONAL TREATMENT.